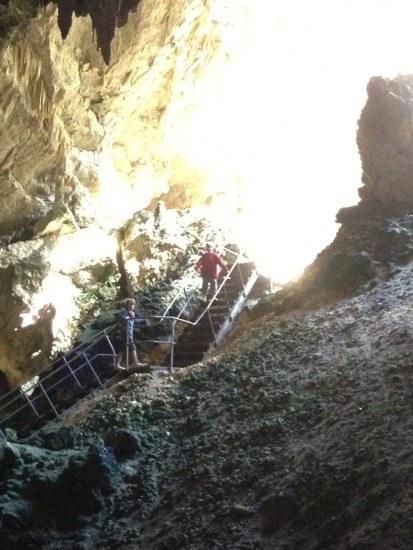 Mammoth Cave is a gigantic limestone cave situated underground at the Leeuwin-Naturaliste National Park.
It can be found 21 km south of the town of Margaret River surrounded by Marri and Karri forests. The immensity of the caverns is silencing at 500m long and 30m deep.
Mammoth Cave is, well, pretty BIG. Thus the name. It is more than just a visit to a cave. Touring Mammoth cave involves a walk into one end of the cave, and out the other.
This self guided tour, with an MP3 player and a headset, gives you get the chance to meander through the caves along the boardwalks taking as much time as you want.
You can pick up your mp3 guide at the visitors centre. Discover the history of the cave from European settlers times until the present day with informational guides along the walk combined with the audio tourgide.
Fascinating, truly.
Tours depart daily from 9am until 5pm (last entry 4pm). Self Guided. DRESS: All caves will be colder than above ground. It is good to have an extra layer to provide warmth and bring water.

A stroll through the impressive Marri forest completes the tour. Look out for children as there is one road to cross before returning to the car park.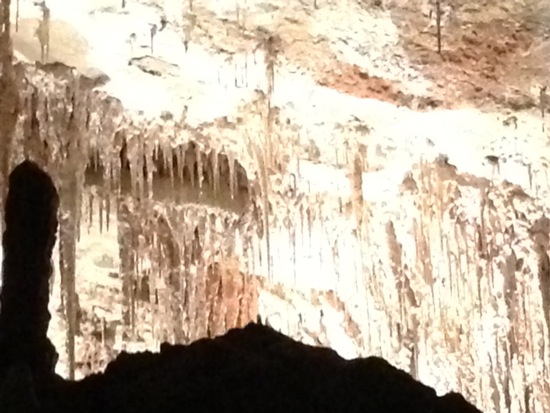 Ticket Prices:
Entry to Jewel, Lake or Mammoth Caves
Open every day except for Christmas Day for a fee.